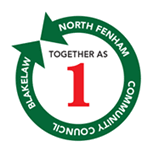 Blakelaw Post Office is Open and Hours of Business - updated
From Monday 17 May 2021:
Monday 10.00am - 3.00pm, Tuesday 10.30am - 3.00pm, Wednesday 10.30 - 3.00pm, Thursday 10.00am - 3.00pm and Friday 10.00am - 2.30pm.
Government Steps out of Lockdown as at 22 March 2021
Step 1 - 8 and 29 March
Changes on 8 March
Education
In Step 1, our priority is to ensure that all children and students return safely to face-to-face education in schools and colleges from 8 March. Childcare and children's supervised activities can also resume where necessary to enable parents to work or engage in similar activities. We are introducing twice-weekly rapid testing for secondary and college pupils - in addition to regular testing for all teachers - to reduce the chance of the virus spreading in schools.
Higher Education students at English universities on practical courses can also return from 8 March.
Social contact
People will be allowed to leave home for recreation and exercise outdoors with their household or support bubble, if they are eligible for one, or with one person from outside their household. Care home residents will also be allowed one regular visitor.
Changes on 29 March
Social contact
The evidence shows that it is safer for people to meet outdoors rather than indoors. And this is why from 29 March, when most schools start to break up for the Easter holidays, outdoor gatherings (including in private gardens) of either 6 people (the Rule of 6) or 2 households will also be allowed, making it easier for friends and families to meet outside.
Business and activities
Outdoor sports facilities such as tennis and basketball courts, and open-air swimming pools, will also be allowed to reopen, and people will be able to take part in formally organised outdoor sports.
Travel
The 'stay at home' rule will end on 29 March but many restrictions will remain in place. People should continue to work from home where they can and minimise the number of journeys they make where possible, avoiding travel at the busiest times and routes. Travel abroad will continue to be prohibited, other than for a small number of permitted reasons. Holidays abroad will not be allowed, given it will remain important to manage the risk of imported variants and protect the vaccination programme. The government has launched a new taskforce to review global travel which will report on 12 April.
Step 2 - not before 12 April
Business and activities
Step 2, which will be no earlier than 12 April, will see the opening of non-essential retail; personal care premises such as hairdressers and nail salons; and public buildings, including libraries and community centres. Indoor leisure facilities such as gyms will also reopen (but only for use by people on their own or in household groups); as will most outdoor attractions and settings including outdoor hospitality venues, zoos, theme parks, and drive-in cinemas. Self-contained accommodation such as campsites and holiday lets, where indoor facilities are not shared with other households, can also reopen.
Hospitality venues will be allowed to serve people outdoors at Step 2 and there will be no need for customers to order a substantial meal with alcoholic drinks and no curfew, although customers must order, eat and drink while seated ('table service'). Wider social contact rules will apply in all these settings to prevent indoor mixing between different households.
Events
While funerals can continue with up to 30 mourners, the number of people able to attend weddings, receptions and commemorative events such as wakes will rise to 15.
Step 3 - not before 17 May
Social contact
As part of Step 3, no earlier than 17 May, the government will look to continue easing limits on seeing friends and family wherever possible, allowing people to decide on the appropriate level of risk for their circumstances.
This means that most legal restrictions on meeting others outdoors will be lifted - although gatherings of over 30 people will remain illegal. Indoors, the Rule of 6 or 2 households will apply - we will keep under review whether it is safe to increase this.
As soon as possible and by no later than Step 3, we will also update the advice on social distancing between friends and family, including hugging. But until this point, people should continue to keep their distance from anyone not in their household or support bubble.
Business and activities
Most businesses in all but the highest risk sectors will be able to reopen. In all sectors, COVID-Secure guidance will remain in place and businesses may not cater for groups bigger than the legal limits. Indoor hospitality will reopen - and as in Step 2, venues will not have to serve a substantial meal with alcoholic drinks; nor will there be a curfew. Customers will, however, have to order, eat and drink while seated.
Other indoor locations to open up in Step 3 include indoor entertainment venues such as cinemas and children's play areas; the rest of the accommodation sector, including hotels, hostels and B&Bs; and indoor adult group sports and exercise classes. The government will also allow some larger performances and sporting events in indoor venues with a capacity of 1,000 people or half-full (whichever is a lower number), and in outdoor venues with a capacity of 4,000 people or half-full (whichever is a lower number). In the largest outdoor seated venues, where crowds can be spread out, up to 10,000 people will be able to attend (or a quarter-full, whichever is lower).
Events
Up to 30 people will be able to attend weddings, receptions and wakes, as well as funerals. This limit will also apply to other types of significant life events including bar mitzvahs and christenings.
Review of social distancing
Finally, before Step 4 begins, the government will complete a review of social distancing and other long-term measures that have been put in place to cut transmission. This will inform decisions on the timing and circumstances under which the rules on 1 metre plus, the wearing of face coverings and other measures may be lifted. This will also inform guidance on working from home – which should continue wherever possible until this review is complete.
Step 4 - not before 21 June
Social contact
By Step 4 which will take place no earlier than 21 June, the government hopes to be in a position to remove all legal limits on social contact.
Business, activities and events
We hope to reopen remaining premises, including nightclubs, and ease the restrictions on large events and performances that apply in Step 3. This will be subject to the results of a scientific Events Research Programme to test the outcome of certain pilot events through the spring and summer, where we will trial the use of testing and other techniques to cut the risk of infection. The same Events Research Programme will guide decisions on whether all limits can be removed on weddings and other life events.
As we move through each of these phases in the roadmap, we must all remember that COVID-19 remains a part of our lives. We are going to have to keep living our lives differently to keep ourselves and others safe. We must carry on with 'hands, face, space'. Comply with the COVID-Secure measures that remain in place. Meet outdoors when we can and keep letting fresh air in. Get tested when needed. Get vaccinated when offered. If we all continue to play our part, we will be that bit closer to a future that is more familiar.
Blakelaw and North Fenham Community Council Coronavirus Information Flyer
BNFCC COVID final Flyer January 2021.pdf
On January 4th, 2021, Prime Minister Boris Johnson announced England was heading back into a full national lockdown. View the Government guidance.
Everyone must now stay at home at all times except for essential reasons. These include to:
shop for basic necessities, for you or a vulnerable person
go to work, or provide voluntary or charitable services, if you cannot reasonably do so from home
exercise with your household (or support bubble) or one other person, this should be limited to once per day, and you should not travel outside your local area.
meet your support bubble or childcare bubble where necessary, but only if you are legally permitted to form one
seek medical assistance or avoid injury, illness or risk of harm (including domestic abuse)
attend education (if eligible) or for childcare
For further up to date information regarding symptoms, new guidelines and how the national lockdown impacts on schools, businesses and the clinically vulnerable please click the link www.newcastle.gov.uk/coronavirus
Newcastle City Council - Welfare and Wellbeing Support
Help and support available in Newcastle
If you, or someone else is in immediate danger, call the police on 999.
If you need to report a concern to Social Care Direct, call 0191 278 7878.
Request support
Our Welfare and Wellbeing Team works from Monday to Friday from 8am to 8pm, and Saturday 8am to 3pm.
What support do you need?
Advice: Check the NHS and gov.uk webpages for information on self-isolation, how long to isolate for and more.
Food and Essential Items: Ask your friends and family for help, shop online, or contact a local food bank.
Money: Check our Welfare and Benefits pages for financial support
Work: Check the latest advice from the government here.
Children: Contact your children's school to ask about school work, and see if they can deliver free school meals home. If you need nappies or other essential items for young children, contact your community family hub.
Caring responsibilities: Ask friends or family if they can help. Contact Newcastle Carers who may be able to give tailored advice.
Mental Health: Access online resources like Mind and NHS Every Mind Matters, and speak to your GP.
Physical Health: Think about how you can get active at home with help from Sport England.
Medication: Speak to your GP or pharmacy to arrange to have your medication delivered.
Animals: Ask friends and family to help. Find the latest government guidance here.
CEV residents are encouraged to register online through the National Shielding Support Service www.gov.uk/coronavirus-shielding-support this will give you access to priority supermarket slots. If you require support to register complete our form and we will call you back to help you register.
For further information please click on the link www.newcastle.gov.uk/welfare
Newcastle City Council (Link updates automatically)
www.newcastle.gov.uk/coronavirus
Waste Collection Updates - Coronavirus (COVID-19): advice to local authorities on prioritising waste collections
Travel & Transport Guidance -Coronavirus (COVID-19): transport and travel guidance
British Red Cross Carers Emergency Card Information (updated 18 October 2020)
The Carer's Emergency Card offers free emergency support to adults living in Newcastle whose carer suddenly becomes unable to return and offer them care in the usual way. This could be because of a personal crisis such as sudden illness, accident or other emergency which occurs while they are away from home. The scheme supports carers to draw up an emergency contact plan or keep safe an existing plan. It is operational 24 hours a day, 7 days a week and 365 days a year, providing a rapid response in the event of a personal crisis as well as additional planned support to allow the carer to attend personal appointments.
If the cared for person is living in Newcastle upon Tyne, you may complete the attached registration form (please feel free to go on to a separate document if you wish to add additional information) and email to Carerscard_Northeast@redcross.org.uk or post it back using the following Freepost address: Carer's Emergency Card, British Red Cross, FREEPOST NEA5668, Newcastle upon Tyne, NE4 8SR. Alternatively, if you prefer, I can call you directly and complete the registration form over the phone.
Coronavirus Update (as at 13 October 2020)
Coronavirus (COVID-19)
The Prime Minister set out on October 12 how the government will further simplify and standardise local rules by introducing a three tiered system of local COVID Alert Levels in England.
Addressing MPs before hosting a Downing Street press conference, he confirmed the levels will be set at medium, high, and very high.
North East; Northumberland, North Tyneside, Newcastle-upon-Tyne, Gateshead, South Tyneside, Sunderland and County Durham, to be classified in the 'High' level.
Local COVID alert level: high
This is for areas with a higher level of infections where some additional restrictions are in place.
This means on top of restrictions in alert level medium:
you must not socialise with anybody outside of your household or support bubble in any indoor setting, whether at home or in a public place
you must not socialise in a group of more than 6 outside, including in a garden or other spaces like beaches or parks (other than where specific exemptions apply in law)
businesses and venues can continue to operate, in a COVID-secure manner, other than those that remain closed in law
certain businesses are required to ensure customers only consume food and drink while seated, and must close between 10pm and 5am
businesses and venues selling food for consumption off the premises can continue to do so after 10pm as long as this is through delivery service, click-and-collect or drive-through
schools, universities and places of worship remain open
weddings and funerals can go ahead with restrictions on the number of attendees
exercise classes and organised sport can continue to take place outdoors. These will only be permitted indoors if it is possible for people to avoid mixing with people they do not live with or share a support bubble with, or for youth or disability sport
you can continue to travel to venues or amenities that are open, for work or to access education, but should look to reduce the number of journeys you make where possible
You must:
wear a face covering in those areas where this is mandated
You should continue to:
follow social distancing rules
work from home where you can effectively do so
walk or cycle where possible, or plan ahead and avoid busy times and routes on public transport.
Self-isolation enforcement and support
From 28 September, people who ae legally required to self-isolate will be fined if they breach the regulations. The penalty will start at £1,000 for a first offence but could increase to up to £10,000 for repeat offenders. These fines will also apply to employers who refuse to allow staff the time off work to self-isolate.
People on low incomes who are required to self-isolate may be entitled to a support payment of £500 if they are unable to work from home and have lost wages while self-isolating.
Coronavirus - Changes to lockdown (as of 00.01 18 September 2020)
Additional restrictions from 18 September 2020
From Friday 18 September 2020, Newcastle along with Durham, Gateshead, North Tyneside, Northumberland, South Tyneside and Sunderland became an area of national intervention. This means that the following additional restrictions are in place in these areas:
Regulations will ban the following:
Residents must not socialise with other people outside of their own households or support bubble in private homes and gardens
Hospitality for food and drink will be restricted to table service only
Late night restriction of operating hours will be introduced, with leisure and entertainment venues required to close between 10pm to 5am.
Residents are also advised to adhere to the following guidance to further reduce rates of infection:
Residents should not socialise with other people outside of their own households in all public venues.
Residents are advised to only use public transport for essential purposes, such as travelling to school or work
Holidays should be taken within your own household or support bubble
Residents are advised against attending amateur and semi-professional sporting events as spectators.
These changes are in addition to the nationwide six person limit on social gatherings that came into force on Monday 14 September 2020. The 'rule of six' remains in place across the country and sits alongside these additional restrictions in the local area. Measures to protect people who are shielding are being developed for implementation in the affected areas.
Once legislation is in place the police or the local authority will be able to take action against those who break these rules, including asking people to disperse and issuing fixed penalty notices starting at £100 for those who participate in illegal gatherings. People aged 18 or over will be able to be fined:
£100 for the first offence, lowered to £50 if paid within 14 days
£200 for the second offence, then doubling for each further offence up to a maximum of £3,200
You can find answers to the most frequently asked questions here
Other restrictions
Below is information on restrictions that are in place across England, and where relevant, in the devolved nations. These restrictions should be read in conjunction with the additional restrictions outlined above that were implemented in Newcastle from 18 September 2020.
On 9 September, following a rise in cases the government announced a number of new measures would come into place on Monday 14 September. They also stressed that this was not the time for complacency and that it is critical that everyone observes the following key behaviours:
Hands: Wash your hands regularly for 20 seconds with soap and water or use hand sanitiser if you are out and about.
Face: Wear a face covering in all indoor settings where you come into contact with people you do not normally meet unless you are exempt. You can find more information on face coverings including exemptions here.
Space: Stay at least 2 metres apart from people you do not live with where possible. If this isn't possible then stay at least 1 metre apart and take other precautions such as wearing a face covering or meeting outdoors.
Changes from 14 September 2020
Rule of Six: You must not meet with people from other households socially in groups of more than 6 people. This applies indoors and outdoors, including in your own home. The police will have the power to enforce these limits including issuing fines of £100 for a first offence, which can double to a maximum of £3,200 for further breaches. There are a limited number of exceptions to the rule of six including:
Where more than six people live together or are in the same support bubble;
To continue existing arrangements for children who do not live in the same parent as both their parents;
Workplaces including voluntary and charitable services
For education, training or registered childcare
To fulfil legal obligations such as attending jury service
To provide emergency assistance or support to a vulnerable person
To avoid illness, injury or harm
To participate in children's playgroups
Wedding and civil partnership ceremonies and receptions, other religious life-cycle ceremonies and funerals - a maximum of 30 people will be able to attend
Organised sports, physical activities and exercise classes
Youth groups or activities
Protests and political activities organised in compliance with Covid-19 secure guidance and subject to strict risk assessment
You can find out more about the rule of six including information on exceptions to the rule here.
NHS Test and Trace: It will become mandatory for certain businesses to have a system to collect NHS Test and Trace data and to keep this for 21 days. This will be enforceable by law. Business who must collect this data include bars, restaurants, hairdressers, local authorities, libraries and places of worship. You can find more information on which businesses should collect data and how to store it safely here.
Border enforcement: The government plans to simplify the Passenger Locator Form and increase enforcement to ensure those returning from abroad are quarantining if required to.
Planned pilots: Pilots planned for sports events will be limited to small numbers with strict conditions in place. Plans for audiences to be able to return to conferences and other events from 1 October are being reviewed.
Restricted opening hours: The government will restrict the opening hours of certain businesses in lockdown areas with an option for this to be extended national in the future if necessary. These restrictions are not currently in place in Newcastle.
Rules in Scotland, Wales and Northern Ireland may be different so please check before travelling to the devolved nations.
Please be aware that there are local lockdowns in place in some areas of the UK. You should check whether this applies to the area you are planning to visit before travelling. More information on where local restrictions are in place can be found here.
CRISIS Support (freephone number)
CNTW-freephone-crisis-poster[1063].pdf
If you need urgent help with your mental health or learning disability call 24/7
Newcastle Upon Tyne
Adults - 0800 652 2863
Children and young people - 0800 652 2864
Be Litter Aware - Dispose of masks and gloves properly(see attached poster)
Streetwise Summer Activities
Streetwise are delivering FUN, FREE socially distanced activities for 4 weeks between 27 July 2020 and 22 August 2020
Blakelaw Session at Blakelaw Park - Thursdays between 2.30pm and 5.00pm
West Denton Session at Apperley Park - Wednesday between 2.30pm and 5.00pm
Throckley Session at Broomy Hill Road Park - Fridays between 2.30pm and 5.00pm
Projects4Change
Projects4Change are delivering a number of sessions throughout the summer holidays. Please visit their website or Facebook page for further information.
Facebook @Projects4ChangeUK
Website - www.projects4change.org
Northumbria Police Survey (Updated 26/07/2020)
Northumbria Police is committed to providing an outstanding service to its communities. We want to understand how safe you feel in your neighbourhood and how effective you think our feel our policing service has been.
Your views will help us to shape the future of local policing in your area.
You can take our survey here: https://www.smartsurvey.co.uk/s/NorthumbriaPolPublicPerceptions20/
Stay Safe, Shop Local (Updated 26/06/2020)
Please find attached information about plans for changes to shopping areas on the West Road and Adelaide Terrace. Visit the website https://newcastledistrictshoppingcentres.commonplace.is/ for more information and to have your say.
Adelaide Terrace email with links[11971].pdf
West Road email wth links[11970].pdf
Test, Track and Trace Update (01/06/2020)
Public Health England COVID19 Surveillance Summary(29/04/2020)
Public Health England Survellienace Report COVID19 Epidemiological Summary.pdf
Northumbria Police - Domestic Violence Update (29/04/2020)
For two million victims of domestic abuse, home may not be the safe place it should be.

We can help support you if you are experiencing domestic abuse, you can contact Northumbria Police by telephone on 101 or 999 in an emergency.

If you dial 999 and are unable to speak, the emergency operator will ask you to dial 55 and to follow their instructions to quickly put you in touch with police.

You can also get information and report incidents online via our website www.northumbria.police.uk

There is also a wide range of support services that we work closely with to support victims of domestic abuse.

These services are available across our force area and offer fantastic support to victims in need of advice and information.

Area specific:
Northumberland
DASN – Domestic Abuse Service Northumberland
01670 820199

North Tyneside
Harbour
0191 2513305

Gateshead
Domestic Abuse Team Gateshead
0191 4333333

Newcastle
NIDAS- Newcastle Integrated DA Services
0191 2146501

South Tyneside
Impact Family Services
0737 5788835

Sunderland
Wearside Women In Need
0800 0665555

General:
Angelou Centre
(support for BME/refuges)
0191 2260394
National Domestic Abuse Helpline
0808 2000247
Men's Advice Line
0808 8010327
National LGBT+ Domestic Abuse Helpline
0800 9995428
Extract from the press release on "www.gov.uk" w/ebsite from the Department of Education (updated 20/04/2020)
Disadvantaged children across England are set to receive laptops and tablets as part of a push to make remote education accessible for pupils staying at home during the coronavirus outbreak.
Devices will be ordered for children in the most vital stages of their education, those who receive support from a social worker and care leavers.
The government will also provide 4G routers to make sure disadvantaged secondary school pupils and care leavers can access the internet – where those families do not already have mobile or broadband internet in the household.
The country's major telecommunications providers will make it easier for families to access selected educational resources by temporarily exempting these sites from data charges.
Coronavirus Leaflet - April 2020(updated 10/04/2020)
april coronavirus-leaflet[11303].pdf
Northumbria Police (update 10/04/2020)
We're asking you to stay vigilant after it's been reported thieves are targeting valuable items left in parked vehicles or in insecure homes and garages.
As a result our officers across our force area will be carrying out targeted patrols in key areas to deter thieves as well as continue enquiries to locate suspects and recover stolen items.
We're reminding you to take extra steps to make sure your valuables are secured to prevent yourself falling victim to crime.
Remember to:
• Not leave valuables in your car
• Don't leave your car keys in porches or near to the front door
If you are concerned of anyone acting suspiciously in your neighbourhood please report it online via our website.
Always dial 999 in an emergency.
Online Support and Guidance(update 31/03/2020)
The Government has today announced that additional online support and guidance will be offered for people struggling during the #COVID19 pandemic. You can find the resources here 👉https://bit.ly/3auwRWP
Blakelaw and North Fenham Community Council Food Bank Donation(updated 28/03/2020)
In order to support our local community in this ever changing COVID-19 crisis, Blakelaw and North Fenham Community Council have agreed to make a donation in the sum of £500 to the Newcastle West End Food Bank in support of their ongoing work.
In the coming days and months if you find yourself in a position where you need to use this type of support please locate your nearest Citizens Advice(click on the link) "your nearest Citizens Advice" who will be able to make a referral. You can also be referred by a charity, someone like a GP or a social worker.
Blakelaw and North Fenham Community Council would also encourage all residents to come forward with other suggestions that we can consider and progress. We are however unable to provide personal donations to residents.
Please look at our website for reliably sourced updates information www.blakelawnfenhamcommunity-council.com
And remember:
"the world came together as the people stayed apart"
Stay safe everyone!"
Thomas Walling Newsletter and Statement (updated 28/03/2020)/
Thomas Walling Newsletter 27March2020.docx
"This week has been turbulent for all the Academies each facing their own challenges and pushing through these no matter the obstacles presented with. All pupils should be commended for the effort they have taken this week to log in and complete the work provided on-line.
Staff within the Trust have been using Google Classroom to upload work, take classes and set tasks. Attendance of pupils at the Academies is being monitored closely along with those pupils who have not been attending also. This has been a large job for staff especially the welfare teams to check and manage all of our vulnerable children.
Moving forward the Trustboard are in discussions in regards to a fantastic new virtual learning environment which they hope to be launched after Easter.
The next stage of the strategy is to develop a way pupils can complete written work which can then be submitted and marked by the teacher.
Staff have also been given the opportunity to volunteer for the NHS with line manager approval.
100 Things to do with the Kids (updated 26/03/2020)
Tips for entertaining kids[11034].docx
Streetwise Young Peoples Project (updated 26/03/2020)
If your child or children /young people you know are stuck in the house looking for something to do, you can point them in the direction of Streetwise Young People's Project. The Youth Workers are broadcasting live 3 times a day on Instagram @Streetwise_Newcastle 2pm 4pm 7pm Mon-Friday & 2pm 4pm Saturday. The broadcasts are aimed at young people between 13-25yrs old. Streetwise are also offering mental health and wellbeing support in the form of Skype, messenger and phone calls, to young people who need it. If you would like more information you can email them at admin@streetwisenorth.org.uk, check out their website Streetwise Newcastle, their Facebook Streetwise Newcastle or call them on 07852 107803.
NHS - Advice (link updates automatically)
https://www.nhs.uk/conditions/coronavirus-covid-19/
Citylife Line (updated 28/03/2020)
As of today (Friday March 27), residents who need help accessing essential services, or who need support as social distancing and isolation measures impact on their existing support networks, can alert Newcastle City Council of their situation.
This can be done online at www.newcastle.gov.uk/citylifeline or by calling 0191 2778000. This number will go live at 11am on Friday March 27
Please read, share and support where you can, the new Citylife Line is now open. Read more about how this works and watch a short video clip on our website.
Citylife Line has been set up for people wanting to volunteer their time while also providing a service for people to register their need for assistance.
It has launched today (Tuesday March 24) with a webform at www.newcastle.gov.uk/citylifeline for people wanting to volunteer their time to support the wide range of established community organisations across the City or offer another type of support service to the City.
Coronavirus (COVID - 19)(Link updates automatically)
This page focuses on information and updates from a variety of reliable sources:-
For updated information please access the websites below:-
https://www.gov.uk/government/organisations/public-health-england
Increased COVID - 19 Related Fraud (updated 19/03/2020)
Please see link to below which highlight the issue of increase fraud related to COVID 19.
https://www.actionfraud.police.uk/alert/coronavirus-related-fraud-reports-increase-by-400-in-march
Kooth.com - online support for young people(updated 24/03/2020)
Services Kooth Statement Supporting COVID19 BCP[11028].docx
Safe Guarding Adults information for those self-isolating (updated 24/03/2020)
Safeguarding adults info for self-isolating (004)[11033].pdf