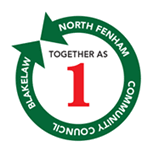 COVID UPDATE - 21 JUNE 2021
Recent and upcoming changes
International travel
In England
Step 3 restrictions remain in place. There is currently a 4-week pause at Step 3 of the roadmap and it is expected that England will move to Step 4 on 19 July. From 21 June you can have more guests at weddings, civil partnerships and commemorative events following a funeral depending on venue capacity and how many can be safely accommodated with social distancing. Follow the guidance on what you can and cannot do.
All adults in England can now book COVID-19 vaccinations. Book your vaccinations on the NHS website.
Government Steps out of Lockdown as at 21 June 2021
Step 3 - not before 17 May
Social contact
As part of Step 3, no earlier than 17 May, the government will look to continue easing limits on seeing friends and family wherever possible, allowing people to decide on the appropriate level of risk for their circumstances.
This means that most legal restrictions on meeting others outdoors will be lifted - although gatherings of over 30 people will remain illegal. Indoors, the Rule of 6 or 2 households will apply - we will keep under review whether it is safe to increase this.
As soon as possible and by no later than Step 3, we will also update the advice on social distancing between friends and family, including hugging. But until this point, people should continue to keep their distance from anyone not in their household or support bubble.
Business and activities
Most businesses in all but the highest risk sectors will be able to reopen. In all sectors, COVID-Secure guidance will remain in place and businesses may not cater for groups bigger than the legal limits. Indoor hospitality will reopen - and as in Step 2, venues will not have to serve a substantial meal with alcoholic drinks; nor will there be a curfew. Customers will, however, have to order, eat and drink while seated.
Other indoor locations to open up in Step 3 include indoor entertainment venues such as cinemas and children's play areas; the rest of the accommodation sector, including hotels, hostels and B&Bs; and indoor adult group sports and exercise classes. The government will also allow some larger performances and sporting events in indoor venues with a capacity of 1,000 people or half-full (whichever is a lower number), and in outdoor venues with a capacity of 4,000 people or half-full (whichever is a lower number). In the largest outdoor seated venues, where crowds can be spread out, up to 10,000 people will be able to attend (or a quarter-full, whichever is lower).
Events
Up to 30 people will be able to attend weddings, receptions and wakes, as well as funerals. This limit will also apply to other types of significant life events including bar mitzvahs and christenings.
Review of social distancing
Finally, before Step 4 begins, the government will complete a review of social distancing and other long-term measures that have been put in place to cut transmission. This will inform decisions on the timing and circumstances under which the rules on 1 metre plus, the wearing of face coverings and other measures may be lifted. This will also inform guidance on working from home – which should continue wherever possible until this review is complete.
Step 4 - not before 19 July
Social contact
By Step 4 which will take place no earlier than 19 July, the government hopes to be in a position to remove all legal limits on social contact.
Business, activities and events
We hope to reopen remaining premises, including nightclubs, and ease the restrictions on large events and performances that apply in Step 3. This will be subject to the results of a scientific Events Research Programme to test the outcome of certain pilot events through the spring and summer, where we will trial the use of testing and other techniques to cut the risk of infection. The same Events Research Programme will guide decisions on whether all limits can be removed on weddings and other life events.
As we move through each of these phases in the roadmap, we must all remember that COVID-19 remains a part of our lives. We are going to have to keep living our lives differently to keep ourselves and others safe. We must carry on with 'hands, face, space'. Comply with the COVID-Secure measures that remain in place. Meet outdoors when we can and keep letting fresh air in. Get tested when needed. Get vaccinated when offered. If we all continue to play our part, we will be that bit closer to a future that is more familiar.
Blakelaw and North Fenham Community Council Coronavirus Information Flyer
BNFCC COVID final Flyer January 2021.pdf
Newcastle City Council - Welfare and Wellbeing Support
Help and support available in Newcastle
If you, or someone else is in immediate danger, call the police on 999.
If you need to report a concern to Social Care Direct, call 0191 278 7878.
Request support
Our Welfare and Wellbeing Team works from Monday to Friday from 8am to 8pm, and Saturday 8am to 3pm.
What support do you need?
Advice: Check the NHS and gov.uk webpages for information on self-isolation, how long to isolate for and more.
Food and Essential Items: Ask your friends and family for help, shop online, or contact a local food bank.
Money: Check our Welfare and Benefits pages for financial support
Work: Check the latest advice from the government here.
Children: Contact your children's school to ask about school work, and see if they can deliver free school meals home. If you need nappies or other essential items for young children, contact your community family hub.
Caring responsibilities: Ask friends or family if they can help. Contact Newcastle Carers who may be able to give tailored advice.
Mental Health: Access online resources like Mind and NHS Every Mind Matters, and speak to your GP.
Physical Health: Think about how you can get active at home with help from Sport England.
Medication: Speak to your GP or pharmacy to arrange to have your medication delivered.
Animals: Ask friends and family to help. Find the latest government guidance here.
CEV residents are encouraged to register online through the National Shielding Support Service www.gov.uk/coronavirus-shielding-support this will give you access to priority supermarket slots. If you require support to register complete our form and we will call you back to help you register.
For further information please click on the link www.newcastle.gov.uk/welfare
Newcastle City Council (Link updates automatically)
www.newcastle.gov.uk/coronavirus
Waste Collection Updates - Coronavirus (COVID-19): advice to local authorities on prioritising waste collections
Travel & Transport Guidance -Coronavirus (COVID-19): transport and travel guidance
British Red Cross Carers Emergency Card Information (updated 18 October 2020)
The Carer's Emergency Card offers free emergency support to adults living in Newcastle whose carer suddenly becomes unable to return and offer them care in the usual way. This could be because of a personal crisis such as sudden illness, accident or other emergency which occurs while they are away from home. The scheme supports carers to draw up an emergency contact plan or keep safe an existing plan. It is operational 24 hours a day, 7 days a week and 365 days a year, providing a rapid response in the event of a personal crisis as well as additional planned support to allow the carer to attend personal appointments.
If the cared for person is living in Newcastle upon Tyne, you may complete the attached registration form (please feel free to go on to a separate document if you wish to add additional information) and email to Carerscard_Northeast@redcross.org.uk or post it back using the following Freepost address: Carer's Emergency Card, British Red Cross, FREEPOST NEA5668, Newcastle upon Tyne, NE4 8SR. Alternatively, if you prefer, I can call you directly and complete the registration form over the phone.
NHS Test and Trace: It will become mandatory for certain businesses to have a system to collect NHS Test and Trace data and to keep this for 21 days. This will be enforceable by law. Business who must collect this data include bars, restaurants, hairdressers, local authorities, libraries and places of worship. You can find more information on which businesses should collect data and how to store it safely here.
Border enforcement: The government plans to simplify the Passenger Locator Form and increase enforcement to ensure those returning from abroad are quarantining if required to.
Planned pilots: Pilots planned for sports events will be limited to small numbers with strict conditions in place. Plans for audiences to be able to return to conferences and other events from 1 October are being reviewed.
Restricted opening hours: The government will restrict the opening hours of certain businesses in lockdown areas with an option for this to be extended national in the future if necessary. These restrictions are not currently in place in Newcastle.
Rules in Scotland, Wales and Northern Ireland may be different so please check before travelling to the devolved nations.
Please be aware that there are local lockdowns in place in some areas of the UK. You should check whether this applies to the area you are planning to visit before travelling. More information on where local restrictions are in place can be found here.
CRISIS Support (freephone number)
CNTW-freephone-crisis-poster[1063].pdf
If you need urgent help with your mental health or learning disability call 24/7
Newcastle Upon Tyne
Adults - 0800 652 2863
Children and young people - 0800 652 2864
Be Litter Aware - Dispose of masks and gloves properly(see attached poster)
Projects4Change
Projects4Change are delivering a number of sessions throughout the summer holidays. Please visit their website or Facebook page for further information.
Facebook @Projects4ChangeUK
Website - www.projects4change.org
Test, Track and Trace Update (01/06/2020)
Public Health England COVID19 Surveillance Summary(29/04/2020)
Public Health England Survellienace Report COVID19 Epidemiological Summary.pdf
Northumbria Police - Domestic Violence Update (29/04/2020)
For two million victims of domestic abuse, home may not be the safe place it should be.

We can help support you if you are experiencing domestic abuse, you can contact Northumbria Police by telephone on 101 or 999 in an emergency.

If you dial 999 and are unable to speak, the emergency operator will ask you to dial 55 and to follow their instructions to quickly put you in touch with police.

You can also get information and report incidents online via our website www.northumbria.police.uk

There is also a wide range of support services that we work closely with to support victims of domestic abuse.

These services are available across our force area and offer fantastic support to victims in need of advice and information.

Area specific:
Northumberland
DASN – Domestic Abuse Service Northumberland
01670 820199

North Tyneside
Harbour
0191 2513305

Gateshead
Domestic Abuse Team Gateshead
0191 4333333

Newcastle
NIDAS- Newcastle Integrated DA Services
0191 2146501

South Tyneside
Impact Family Services
0737 5788835

Sunderland
Wearside Women In Need
0800 0665555

General:
Angelou Centre
(support for BME/refuges)
0191 2260394
National Domestic Abuse Helpline
0808 2000247
Men's Advice Line
0808 8010327
National LGBT+ Domestic Abuse Helpline
0800 9995428
Coronavirus Leaflet - April 2020(updated 10/04/2020)
april coronavirus-leaflet[11303].pdf
Northumbria Police (update 10/04/2020)
We're asking you to stay vigilant after it's been reported thieves are targeting valuable items left in parked vehicles or in insecure homes and garages.
As a result our officers across our force area will be carrying out targeted patrols in key areas to deter thieves as well as continue enquiries to locate suspects and recover stolen items.
We're reminding you to take extra steps to make sure your valuables are secured to prevent yourself falling victim to crime.
Remember to:
• Not leave valuables in your car
• Don't leave your car keys in porches or near to the front door
If you are concerned of anyone acting suspiciously in your neighbourhood please report it online via our website.
Always dial 999 in an emergency.
Blakelaw and North Fenham Community Council Food Bank Donation(updated 28/03/2020)
In order to support our local community in this ever changing COVID-19 crisis, Blakelaw and North Fenham Community Council have agreed to make a donation in the sum of £500 to the Newcastle West End Food Bank in support of their ongoing work.
In the coming days and months if you find yourself in a position where you need to use this type of support please locate your nearest Citizens Advice(click on the link) "your nearest Citizens Advice" who will be able to make a referral. You can also be referred by a charity, someone like a GP or a social worker.
Blakelaw and North Fenham Community Council would also encourage all residents to come forward with other suggestions that we can consider and progress. We are however unable to provide personal donations to residents.
Please look at our website for reliably sourced updates information www.blakelawnfenhamcommunity-council.com
And remember:
"the world came together as the people stayed apart"
Stay safe everyone!"
100 Things to do with the Kids (updated 26/03/2020)
Tips for entertaining kids[11034].docx
NHS - Advice (link updates automatically)
https://www.nhs.uk/conditions/coronavirus-covid-19/
Coronavirus (COVID - 19)(Link updates automatically)
This page focuses on information and updates from a variety of reliable sources:-
For updated information please access the websites below:-
https://www.gov.uk/government/organisations/public-health-england
Increased COVID - 19 Related Fraud (updated 19/03/2020)
Please see link to below which highlight the issue of increase fraud related to COVID 19.
https://www.actionfraud.police.uk/alert/coronavirus-related-fraud-reports-increase-by-400-in-march
Kooth.com - online support for young people(updated 24/03/2020)