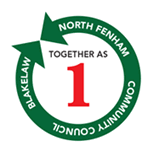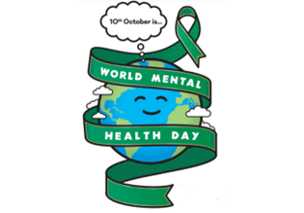 World Mental Health Day
Date: 10 October 2023
World Mental Health Day is about raising awareness of mental health and making positive change for everyone's mental health. It is also a chance to talk about mental health and how important it is to get help if you are struggling. Come together with friends, families, or colleagues on 10 October to celebrate World Mental Health Day!

Date: October 2023
October is Breast Cancer Awareness Month. This October we want you to get active to reduce your risk of breast cancer. Studies show that by increasing your physical activity, you can significantly reduce your risk by as much as 20%. So, get active, reduce your risk and have fun!
The cost-of-living crisis is affecting many of us. It is having an impact on the health, wellbeing, and happiness of our communities. Wellbeing Hubs and Warm Spaces have been set up in Newcastle. Hubs are in community centres, libraries, places of worship, and charities.
They offer a free and safe space for people to go to access services like:
Free hot food and food parcels
Warm spaces and hot drinks
Energy advice
Advice on benefits and financial support
Arts and crafts
Sport and physical activities
Training and development opportunities
Information sharing and signposting
To find your local Wellbeing Hub opening hours, go to Wellbeing Hub Directory and Newcastle Libraries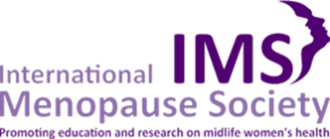 Date: 18 October 2023
The purpose of World Menopause Day is to raise awareness of the menopause and the support options available for improving health and wellbeing. We encourage everyone to participate in this global awareness raising campaign by printing and sharing materials, organising events to engage their communities, and sharing World Menopause Day social media posts.
Sober October
What is Sober October?
Sober October encourages people to go alcohol-free in October to raise money for Macmillan Cancer Support. By going sober, you are not just helping others, you are helping yourself. Giving up alcohol for a month comes with loads of feel-good benefits, whilst raising funds for people living with cancer in the UK.
How it works
Sign up to the challenge
Ask friends and family to donate
Go alcohol-free in October
Help people living with cancer
Benefits of going sober
No hangovers
More energy
Better sleep
Weight loss
Sense of achievement
More money
Fundraising for your Sober October
Here are some tips and tricks to help with your fundraising:
Set a fundraising target
Complete your profile page
Get Creative!
Spread the word!
Every single pound you raise will make a difference to people living with cancer.
Newcastle Jobs Fair
Newcastle Jobs Fair @ the Civic Centre
Looking for a job, training, support or a step up the career ladder? Be part of one of the region's largest jobs fairs hosted by Newcastle City Council, Your Homes Newcastle and Job Centre Plus on Wednesday 4th October at Newcastle Civic Centre, between 10am and 2pm.
To book your free ticket go to Newcastle Jobsfair Tickets, Wed, Oct 4, 2023 at 10:00 AM | Eventbrite or for help to book contact the Skills Hub on 0191 277 4125, skillshub@newcastle.gov.uk or text 07977 730 739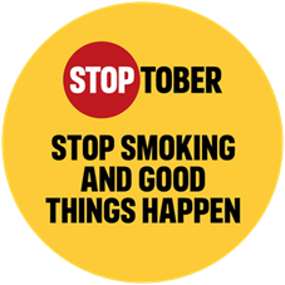 Date: October 2023
Quit smoking this October. When you stop smoking, you can see improvements to your health. If you stop smoking for 28 days, you are 5 times more likely to give up for good. So, this October, join the thousands of smokers by committing to quitting!
Tuesday Trailblazers (Tuesday Group)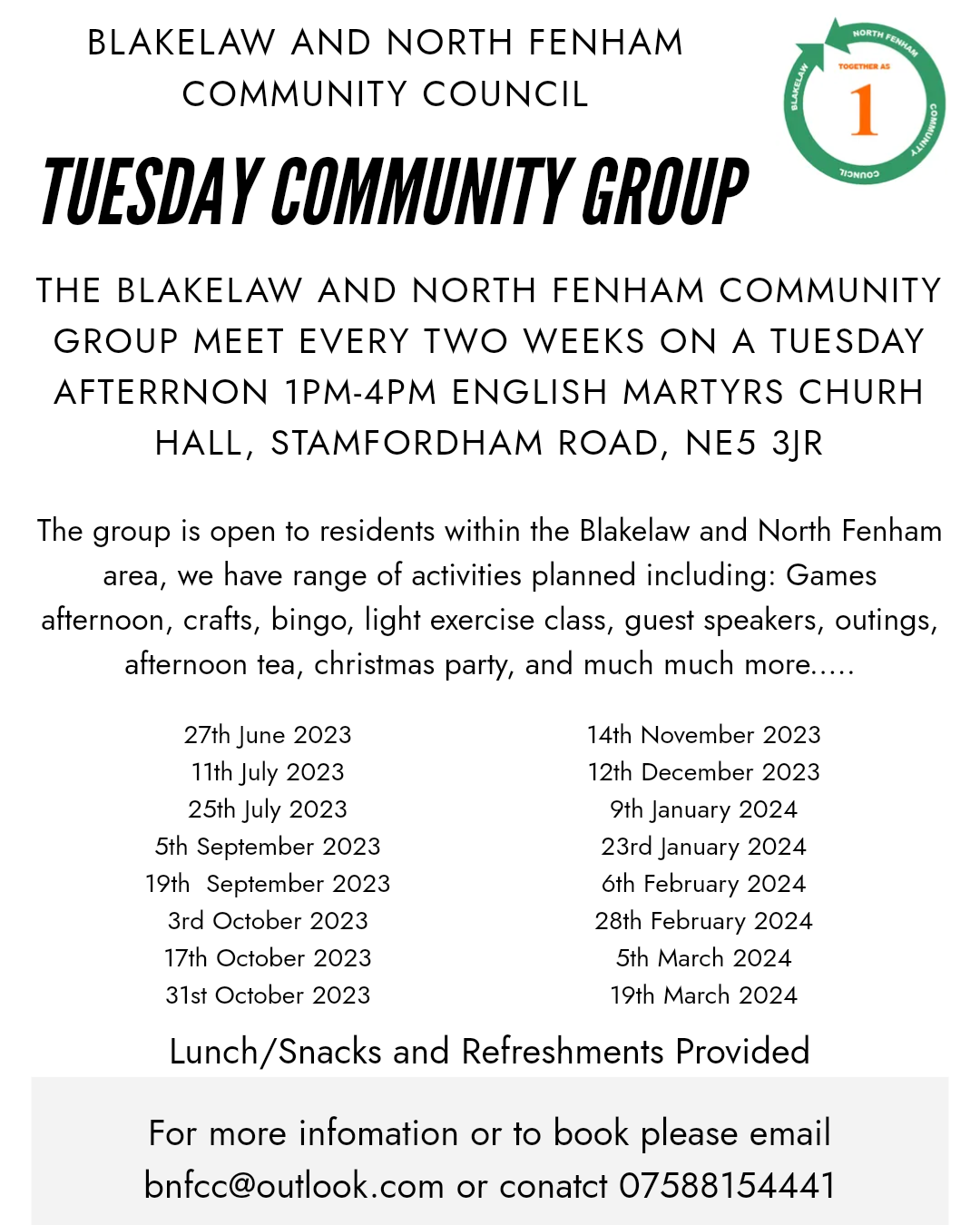 Christmas Market Day - 9th December 2023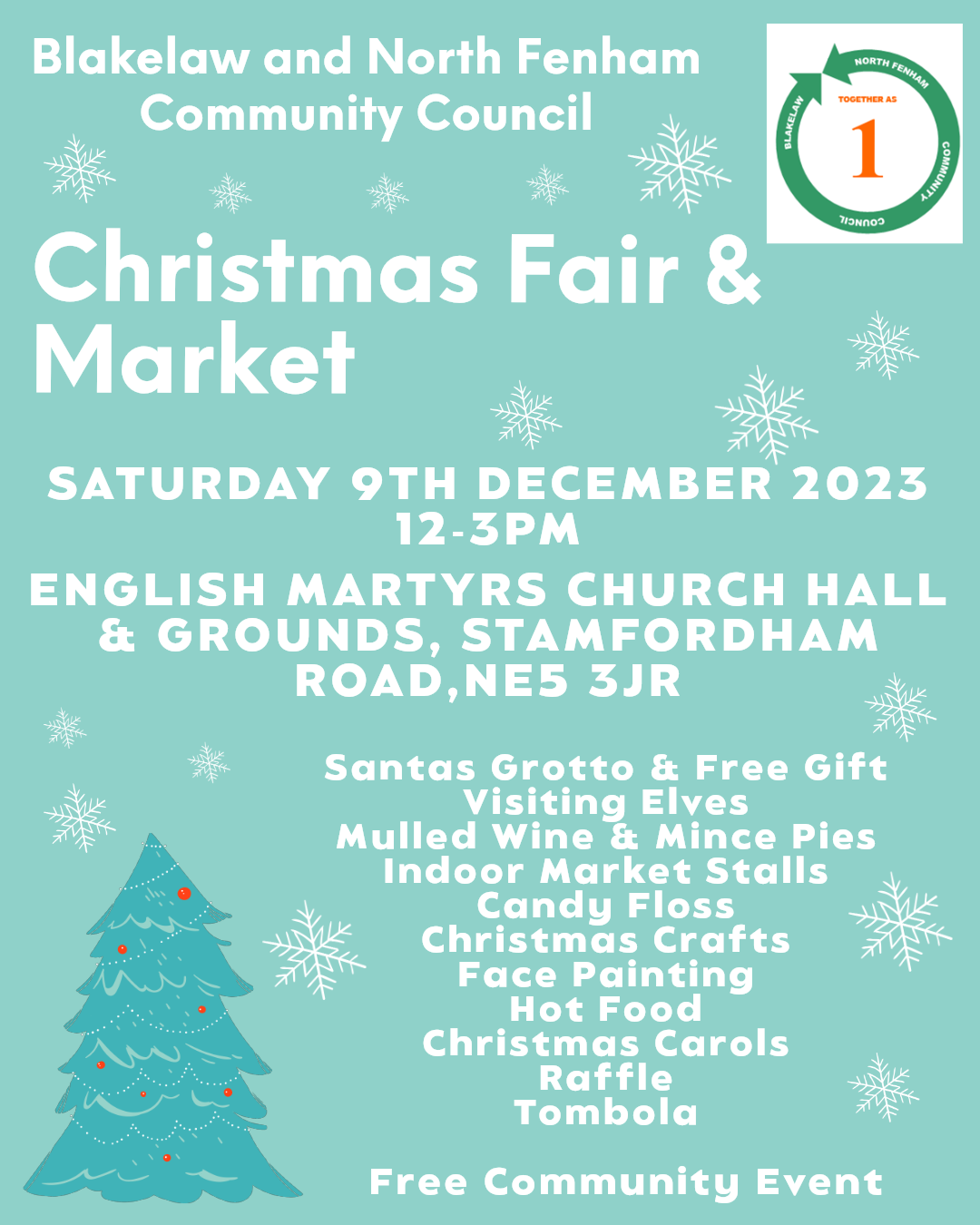 SEARCH Activity Bulletin - September 2023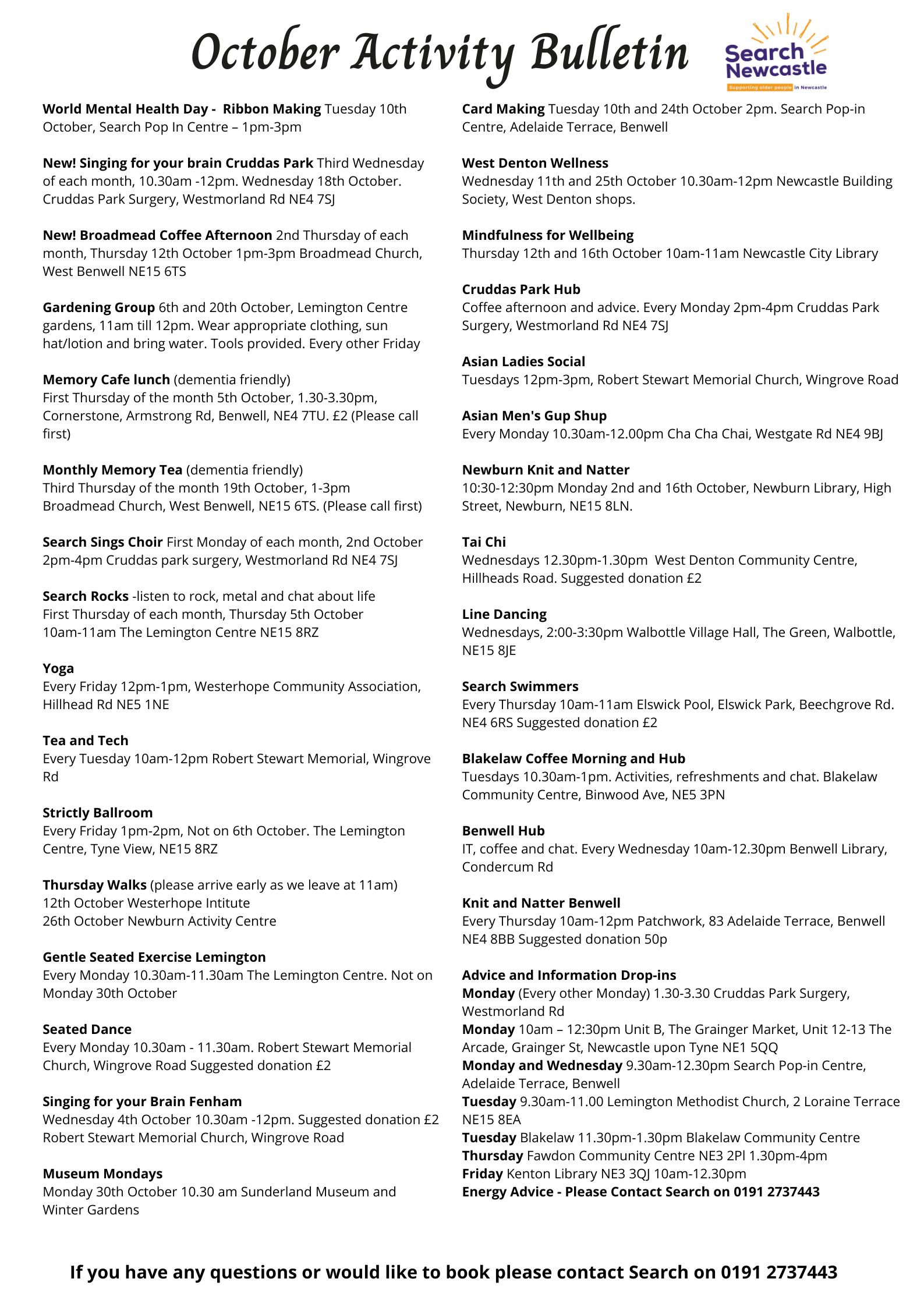 The Newcastle Pantry is coming soon! We are a small social supermarket set up to help people on a low income save money on food shopping bills. We are part of the Newcastle West End Foodbank charity, but we have a separate brand and identity. Unlike a foodbank our members pay a subscription of £5 when they visit one of our pop-up pantries. In return they can choose a minimum of 10 items from a choice of fresh fruit and vegetables, dairy items, tinned items plus other essential household items. Our pantry will accept Healthy Start vouchers allowing eligible households to pay for half of their membership (£2.50) this way. The remainder of their membership needs to be paid in the usual way.
Our first pop-up pantry will be launching at Blakelaw Community Centre in April. To help us celebrate and meet members of the community we've arranged a coffee morning on Tuesday 21 March between 10am and 21 noon. If you live in Blakelaw why not come and say hello, see how our pantry will look and find out how you can save money on your shopping.
If you support people living in Blakelaw who could benefit from the pantry please could you help us to promote this offer? I've attached a poster and some information on frequently asked questions about the pantry.
If you're unable to make the coffee morning but would like to know more about the pantry and how it develops email: clare.fish@newcastle.gov.uk and we will add you to our pantry mailing list.
FAQ's - Newcastle Community Pantry
Newcastle Community Pantry FAQ's.docx
The return of the Community Defibrillator
Following the sad news that our original defibrillator had been stolen in April 2022, Blakelaw and North Fenham Community have successfully obtained a replacement life saving Defibrillator to help support the community and all the residents in the area of Blakelaw and North Fenham. With the support of the The Red Sky Foundation and the continued support from Your Homes Newcastle, the defibrillator has been placed on the outside of Moorland House.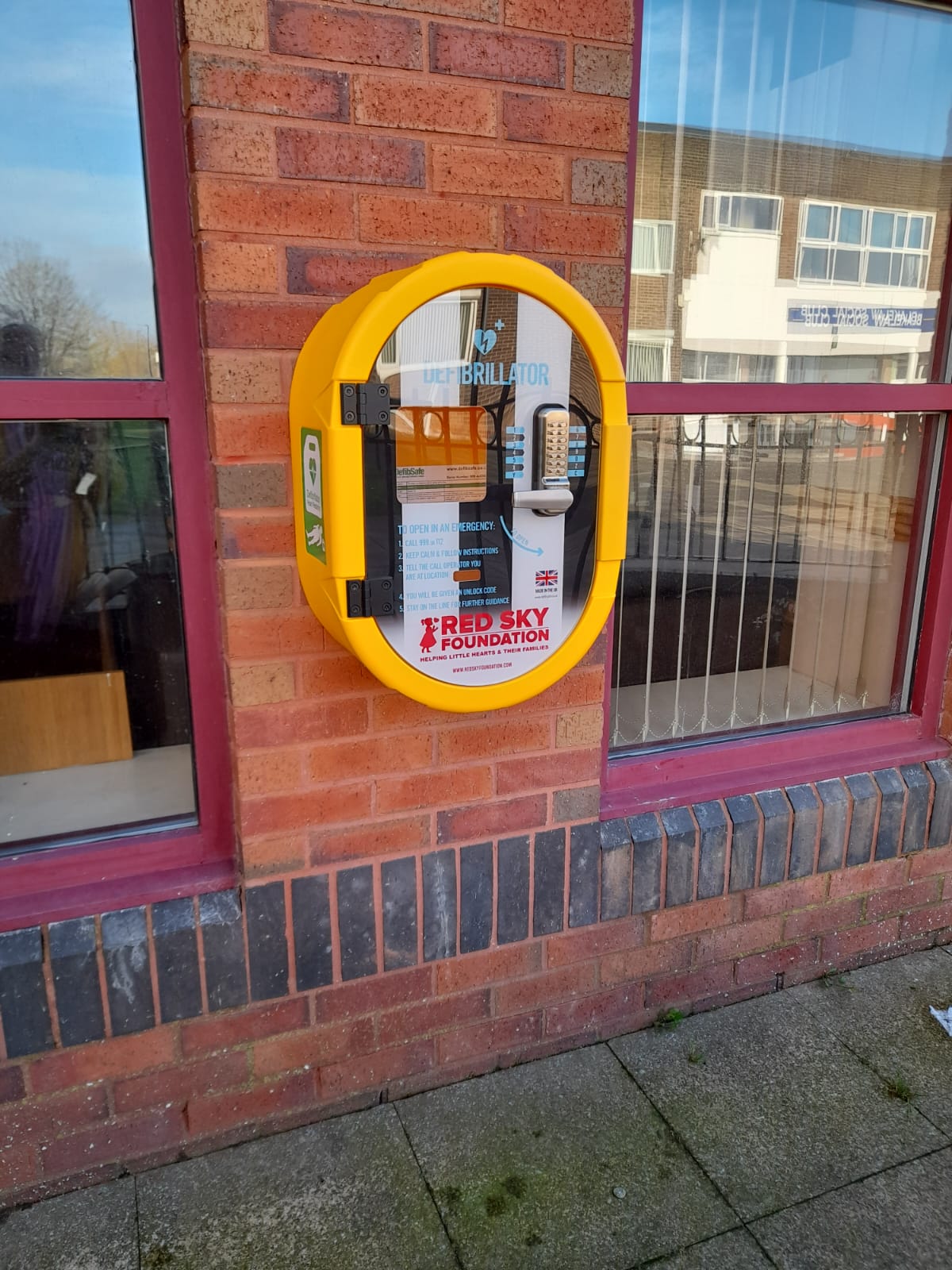 Cost Of Living Guide
Please see the below statement from the Leader of Newcastle City Council, Cllr Nick Kemp, on his commitment to support residents with the rise in the cost of living. The guide is a live document and will regularly be updated by the City Council.
Please find a link to our Cost of Living Guide.
"The guide is a living document which will be updated regularly. I am keen to share this piece of work as widely as possible to make sure our residents all have access to up-to-date information and advice. Please make use of this guide in the work you do supporting residents and check back for updates.
The Cost of Living Crisis is one of my administration's three overarching priorities. I hope we can work together across the city to support our communities through these toughest of times.
The work of people and organisations like yours across our city has been amazing for many years and highlighted even more so throughout Covid. It is even more essential now with so many more pressures, the cost of food, energy, fuel, these are unprecedented times. Everything you do to help our communities is hugely appreciated.
It is only by working together for each other that we will get the support and advice to everyone who needs it.
I would like as Leader of the City Council to personally thank you for all that you do and I know will continue to do.
If your organisation offers services or activities that will help residents impacted by the cost of living crisis and you would like them to be included in the guide please get in touch with Beverley Ogle on beverley.ogle@newcastle.gov.uk providing information on the service or activity offered and how residents can access them.
Thank you
Nick"
Cllr Nick Kemp
Leader of Newcastle City Council
Alcohol Awareness Leaflet
Alcohol Causes Cancer 2022 PARTNER TOOLKIT FINAL LA7[4552].docx
RCH
Tik Tok Awareness Leaflet
Thomas Walling Primary School - Queen's Green Canopy
Mr Serfontein, Deputy Lieutenant, attended Thomas Walling Primary Academy on Monday 11th October, 2021. He addressed an assembly of pupils, explaining the significance of the Queen's Green Canopy and included some very interesting facts about trees. The children thoroughly enjoyed joining in with his 'wow' moments and felt very excited and privileged to be the recipient of one of only 70 birch trees as part of this important initiative. Following the assembly, Mr Serfontein planted the birch tree (betula ermanii) with members of the School Council. It now has pride of place on 'the hill' outside of the school's dining hall, where it can be viewed every day.
More information about the Queen's Green Canopy, 'Plant a tree for the Jubilee', can be found at this website: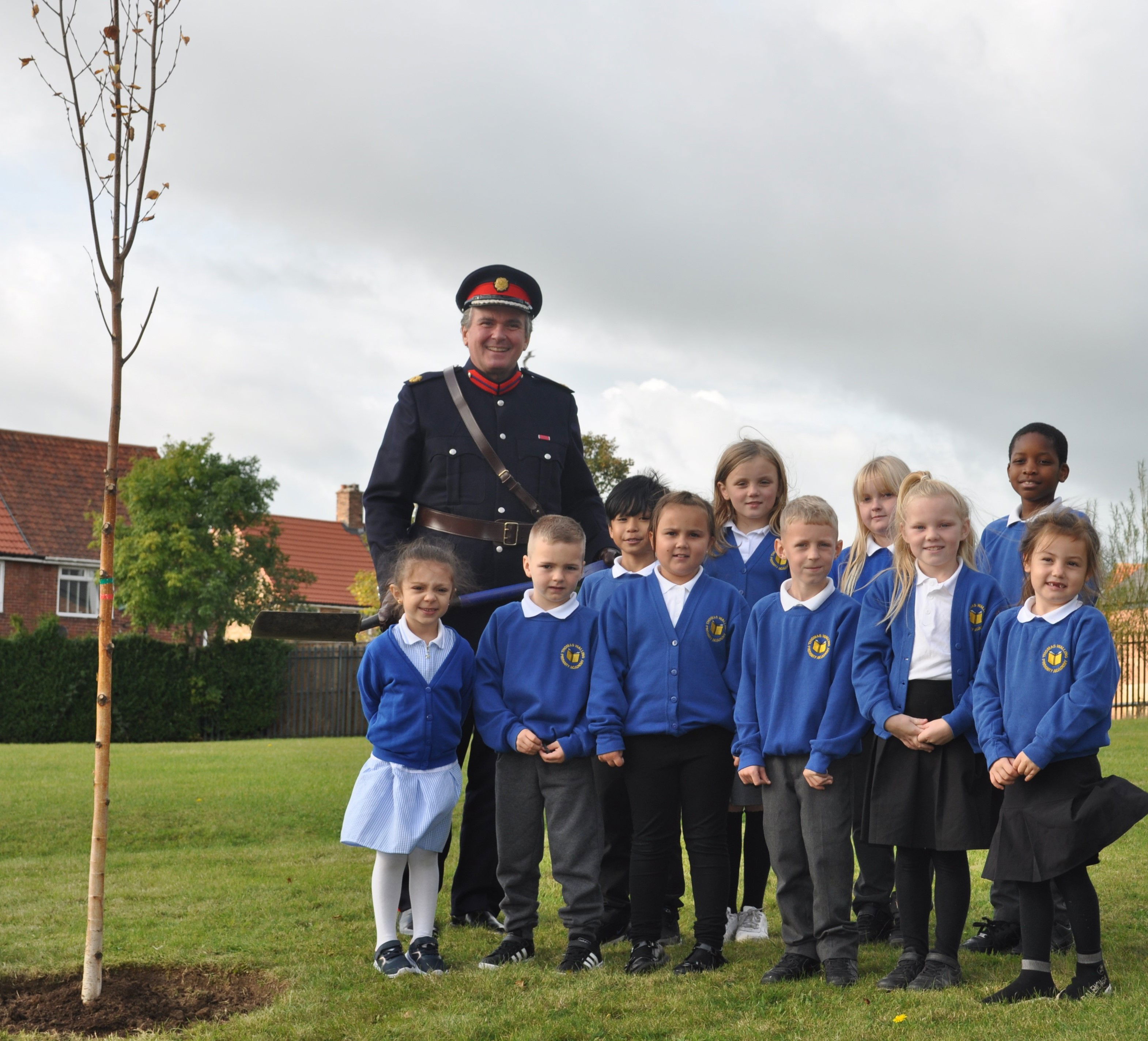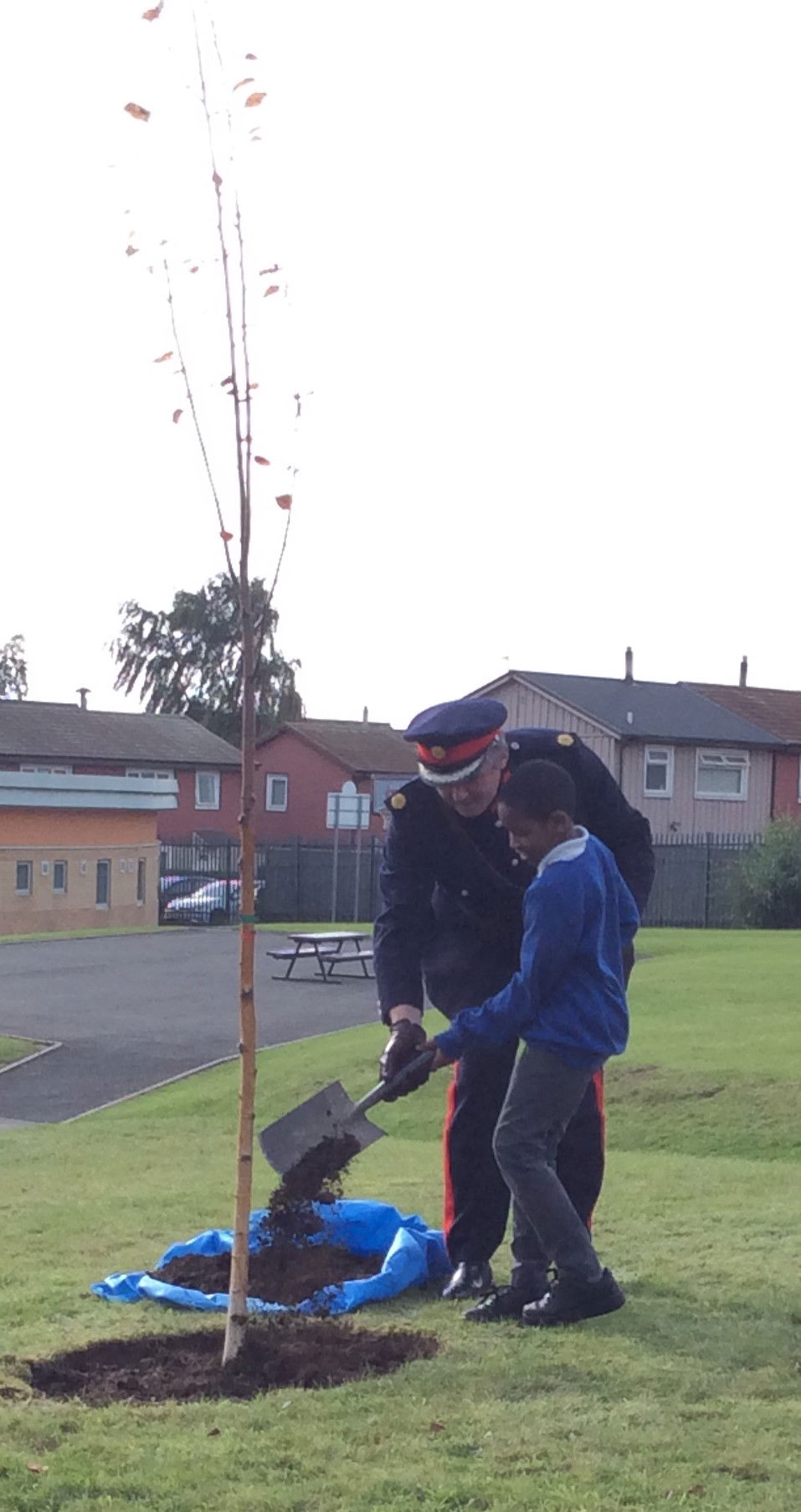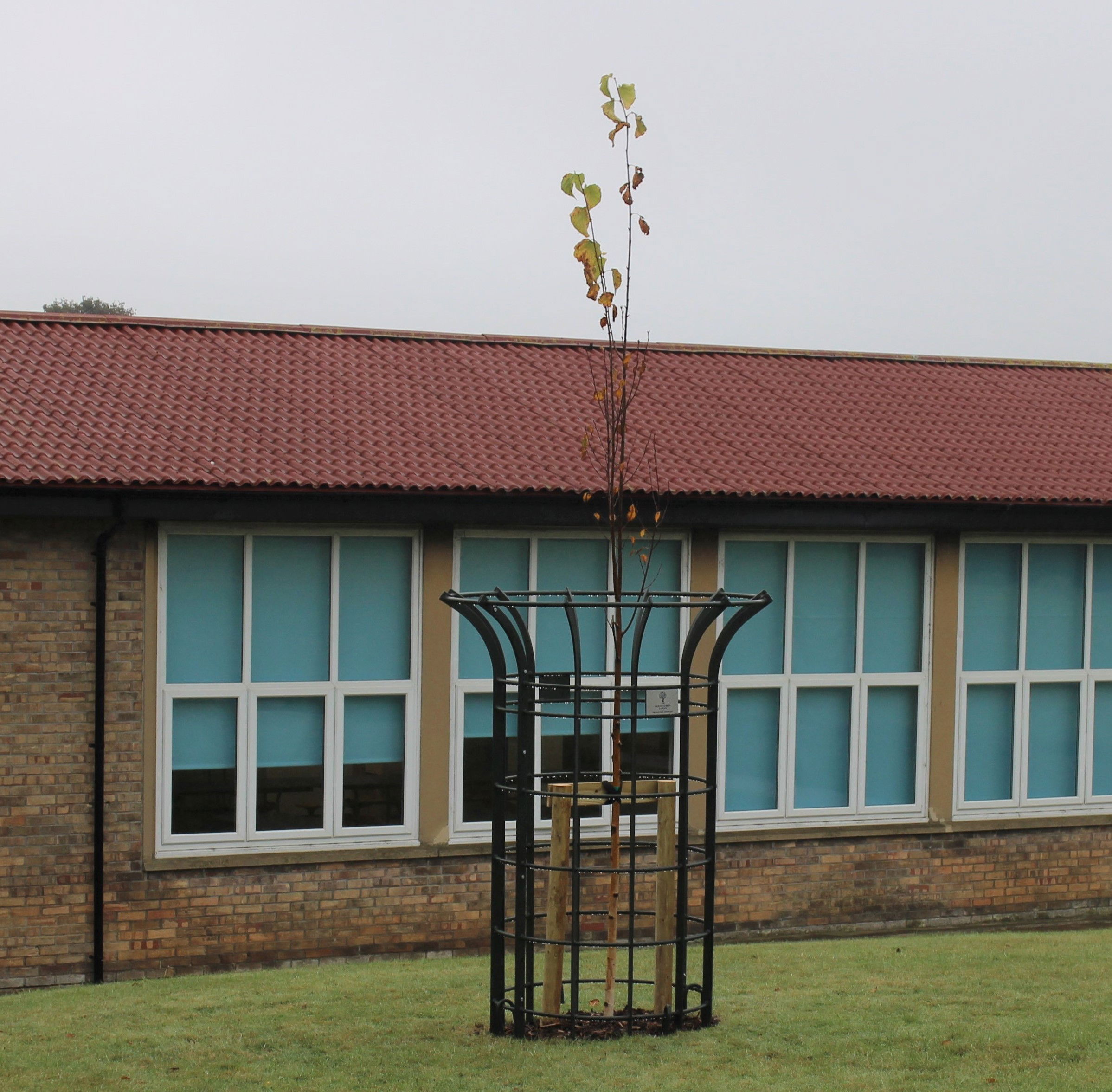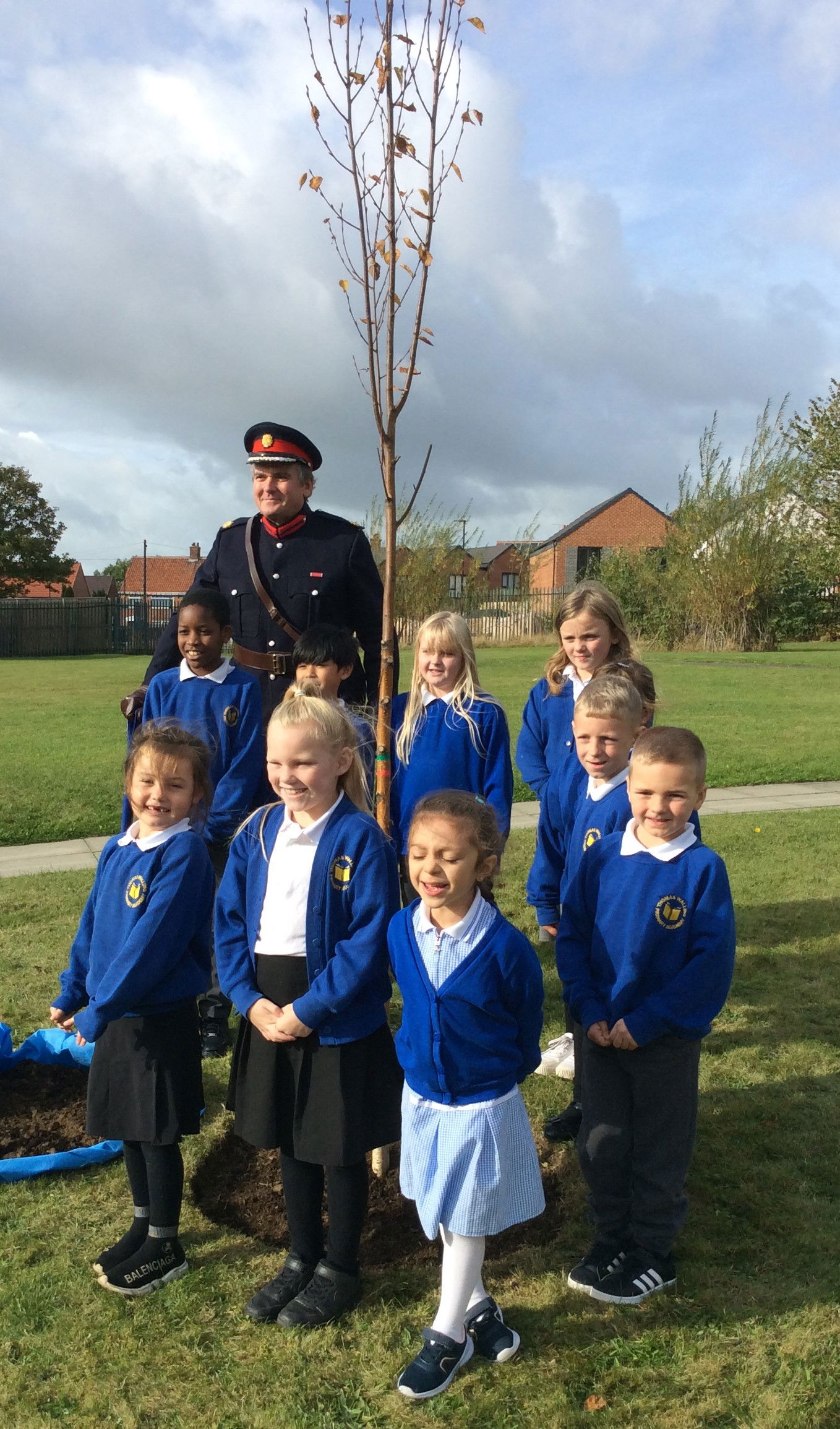 Useful Links
Newcastle City Council, Civic Centre, Barras Bridge, Newcastle upon Tyne NE1 8QH
Telephone No. 0191 278 7878
www.projects4change.org