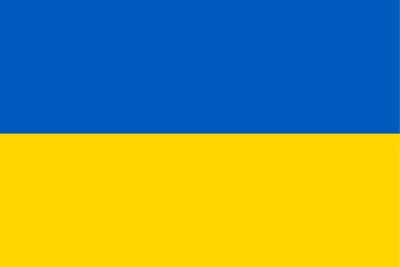 An Appeal to provide aid to Ukrainian refugees
The Chair of Blakelaw and North Fenham Community Council has issued a statement regarding the conflict in Ukraine Cllr John Wears, said: "I am sure I speak for all the residents in Blakelaw and North Fenham when I say that we are deeply saddened by the appalling events taking place in Ukraine. Our thoughts and prayers are with the Ukrainian people, and any residents with family or friends in the country, at this most difficult time.
If residents wish to show their support to the Ukrainian people I would encourage them to make donations.
Blakelaw and North Fenham Community Council and the residents of Moorland House have offered their Community Room as a collection point for donated items before arranging for them to be dropped off at a distribution centre
If you wish to donate any items please drop them at the Community Room, Moorland House, Blakelaw every Monday between 10am and 2pm or 5pm and 7pm starting this Monday 14 March.
List of required items (based on information from aid providers):
Personal hygiene products
- soaps, shower gels, shampoos and hair conditioners, hairbrushes
- tooth brushes and toothpaste, for children and adults
- antiperspirants and deodorants
- face and hand creams.
- sanitary napkins, tampons, panty liners
- larger sanitary pads for women in puerperium and nursing pads
- wet wipes, diapers/Nappies (various sizes), tissues, cotton pads
Medical supplies
- first aid kits
- bandages, gauze and swabs, tourniquets, plasters, disposable gloves
- anti-pain, anti-fever and anti-inflammatory medication for children and adults
- vitamins for children
- Cough and sore throat medicine
Medicine for stomach problems
For children, to keep them occupied / distracted. To help them smile:
- colouring books and crayons / markers
- small puzzles
- small mascots / cuddly toys
- sweets: chocolates, bars, snacks, etc.
Food items:
- baby porridges and fruit / vegetable snacks in tubes (not jars), instant foods such as soups etc., long-term foods such as dried or canned goods, etc.,
- paper towels, cutlery and disposable plates
- sleeping bags, mats, bedding
- power banks, batteries, flashlights
Clothing in different sizes (please bring new items):
- women's and children's underwear
- Cotton T-shirts, sweatshirts and tracksuits, cotton leggings for women
- thermoactivated clothing
- women's slippers, children's and women's pyjamas, bath towels
Unfortunately, we are not able to accept used clothing.
Why not bring your children along to Moorland house to draw and colour a picture for the children of Ukraine
Thank you