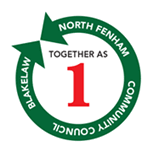 Northumbria Police Survey (Updated 26/07/2020)
Northumbria Police is committed to providing an outstanding service to its communities. We want to understand how safe you feel in your neighbourhood and how effective you think our feel our policing service has been.
Your views will help us to shape the future of local policing in your area.
You can take our survey here: https://www.smartsurvey.co.uk/s/NorthumbriaPolPublicPerceptions20/
Stay Safe, Shop Local (Updated 26/06/2020)
Please find attached information about plans for changes to shopping areas on the West Road and Adelaide Terrace. Visit the website https://newcastledistrictshoppingcentres.commonplace.is/ for more information and to have your say.
Adelaide Terrace email with links[11971].pdf
West Road email wth links[11970].pdf
Test, Track and Trace Update (01/06/2020)
Public Health England COVID19 Surveillance Summary(29/04/2020)
Public Health England Survellienace Report COVID19 Epidemiological Summary.pdf
Northumbria Police - Domestic Violence Update (29/04/2020)
For two million victims of domestic abuse, home may not be the safe place it should be.

We can help support you if you are experiencing domestic abuse, you can contact Northumbria Police by telephone on 101 or 999 in an emergency.

If you dial 999 and are unable to speak, the emergency operator will ask you to dial 55 and to follow their instructions to quickly put you in touch with police.

You can also get information and report incidents online via our website www.northumbria.police.uk

There is also a wide range of support services that we work closely with to support victims of domestic abuse.

These services are available across our force area and offer fantastic support to victims in need of advice and information.

Area specific:
Northumberland
DASN – Domestic Abuse Service Northumberland
01670 820199

North Tyneside
Harbour
0191 2513305

Gateshead
Domestic Abuse Team Gateshead
0191 4333333

Newcastle
NIDAS- Newcastle Integrated DA Services
0191 2146501

South Tyneside
Impact Family Services
0737 5788835

Sunderland
Wearside Women In Need
0800 0665555

General:
Angelou Centre
(support for BME/refuges)
0191 2260394
National Domestic Abuse Helpline
0808 2000247
Men's Advice Line
0808 8010327
National LGBT+ Domestic Abuse Helpline
0800 9995428
Extract from the press release on "www.gov.uk" w/ebsite from the Department of Education (updated 20/04/2020)
Disadvantaged children across England are set to receive laptops and tablets as part of a push to make remote education accessible for pupils staying at home during the coronavirus outbreak.
Devices will be ordered for children in the most vital stages of their education, those who receive support from a social worker and care leavers.
The government will also provide 4G routers to make sure disadvantaged secondary school pupils and care leavers can access the internet – where those families do not already have mobile or broadband internet in the household.
The country's major telecommunications providers will make it easier for families to access selected educational resources by temporarily exempting these sites from data charges.
Newcastle City Council (Link updates automatically)
www.newcastle.gov.uk/coronavirus
Waste Collection Updates - Coronavirus (COVID-19): advice to local authorities on prioritising waste collections
Travel & Transport Guidance - Coronavirus (COVID-19): transport and travel guidance
Coronavirus Leaflet - April 2020(updated 10/04/2020)
april coronavirus-leaflet[11303].pdf
Blakelaw Post Office Closure(update 10/04/2020)
Whilst we are aware that the Blakelaw Post Office had closed at the end of March 2020 due to the current COVID-19 pandemic, the Post Office have provided the below notification to BNFCC on the 9 April:-
"Dear Sir/Madam
We're writing to advise you about the unplanned temporary closure of the above Post Office.
For further information please visit our Consultation Hub via the link below:
You can also refer to our FAQs on the Coronavirus Pandemic and Changes to the Post Office Network on our Consultation Hub home page www.postofficeviews.co.uk. We will update this as more information becomes available.
A customer information poster will be displayed in branch.
Yours faithfully
Audra Mirjah-Clarke
Post Office Ltd"
Northumbria Police (update 10/04/2020)
We're asking you to stay vigilant after it's been reported thieves are targeting valuable items left in parked vehicles or in insecure homes and garages.
As a result our officers across our force area will be carrying out targeted patrols in key areas to deter thieves as well as continue enquiries to locate suspects and recover stolen items.
We're reminding you to take extra steps to make sure your valuables are secured to prevent yourself falling victim to crime.
Remember to:
• Not leave valuables in your car
• Don't leave your car keys in porches or near to the front door
If you are concerned of anyone acting suspiciously in your neighbourhood please report it online via our website.
Always dial 999 in an emergency.
Online Support and Guidance(update 31/03/2020)
The Government has today announced that additional online support and guidance will be offered for people struggling during the #COVID19 pandemic. You can find the resources here 👉https://bit.ly/3auwRWP
Blakelaw and North Fenham Community Council Food Bank Donation(updated 28/03/2020)
In order to support our local community in this ever changing COVID-19 crisis, Blakelaw and North Fenham Community Council have agreed to make a donation in the sum of £500 to the Newcastle West End Food Bank in support of their ongoing work.
In the coming days and months if you find yourself in a position where you need to use this type of support please locate your nearest Citizens Advice(click on the link) "your nearest Citizens Advice" who will be able to make a referral. You can also be referred by a charity, someone like a GP or a social worker.
Blakelaw and North Fenham Community Council would also encourage all residents to come forward with other suggestions that we can consider and progress. We are however unable to provide personal donations to residents.
Please look at our website for reliably sourced updates information www.blakelawnfenhamcommunity-council.com
And remember:
"the world came together as the people stayed apart"
Stay safe everyone!"
Thomas Walling Newsletter and Statement (updated 28/03/2020)/
Thomas Walling Newsletter 27March2020.docx
"This week has been turbulent for all the Academies each facing their own challenges and pushing through these no matter the obstacles presented with. All pupils should be commended for the effort they have taken this week to log in and complete the work provided on-line.
Staff within the Trust have been using Google Classroom to upload work, take classes and set tasks. Attendance of pupils at the Academies is being monitored closely along with those pupils who have not been attending also. This has been a large job for staff especially the welfare teams to check and manage all of our vulnerable children.
Moving forward the Trustboard are in discussions in regards to a fantastic new virtual learning environment which they hope to be launched after Easter.
The next stage of the strategy is to develop a way pupils can complete written work which can then be submitted and marked by the teacher.
Staff have also been given the opportunity to volunteer for the NHS with line manager approval.
100 Things to do with the Kids (updated 26/03/2020)
Tips for entertaining kids[11034].docx
Streetwise Young Peoples Project (updated 26/03/2020)
If your child or children /young people you know are stuck in the house looking for something to do, you can point them in the direction of Streetwise Young People's Project. The Youth Workers are broadcasting live 3 times a day on Instagram @Streetwise_Newcastle 2pm 4pm 7pm Mon-Friday & 2pm 4pm Saturday. The broadcasts are aimed at young people between 13-25yrs old. Streetwise are also offering mental health and wellbeing support in the form of Skype, messenger and phone calls, to young people who need it. If you would like more information you can email them at admin@streetwisenorth.org.uk, check out their website Streetwise Newcastle, their Facebook Streetwise Newcastle or call them on 07852 107803.
NHS - Advice (link updates automatically)
https://www.nhs.uk/conditions/coronavirus-covid-19/
Citylife Line (updated 28/03/2020)
As of today (Friday March 27), residents who need help accessing essential services, or who need support as social distancing and isolation measures impact on their existing support networks, can alert Newcastle City Council of their situation.
This can be done online at www.newcastle.gov.uk/citylifeline or by calling 0191 2778000. This number will go live at 11am on Friday March 27
Please read, share and support where you can, the new Citylife Line is now open. Read more about how this works and watch a short video clip on our website.
Citylife Line has been set up for people wanting to volunteer their time while also providing a service for people to register their need for assistance.
It has launched today (Tuesday March 24) with a webform at www.newcastle.gov.uk/citylifeline for people wanting to volunteer their time to support the wide range of established community organisations across the City or offer another type of support service to the City.
Coronavirus (COVID - 19)(Link updates automatically)
This page focuses on information and updates from a variety of reliable sources:-
For updated information please access the websites below:-
https://www.gov.uk/government/organisations/public-health-england
Increased COVID - 19 Related Fraud (updated 19/03/2020)
Please see link to below which highlight the issue of increase fraud related to COVID 19.
https://www.actionfraud.police.uk/alert/coronavirus-related-fraud-reports-increase-by-400-in-march
Kooth.com - online support for young people(updated 24/03/2020)
Services Kooth Statement Supporting COVID19 BCP[11028].docx
Safe Guarding Adults information for those self-isolating (updated 24/03/2020)
Safeguarding adults info for self-isolating (004)[11033].pdf